Join Us!
"The very roots of the Barbershop style do not come from formally trained musicians, but from average singers with average musical abilities who, with training, have learned many aspects of the Barbershop art form."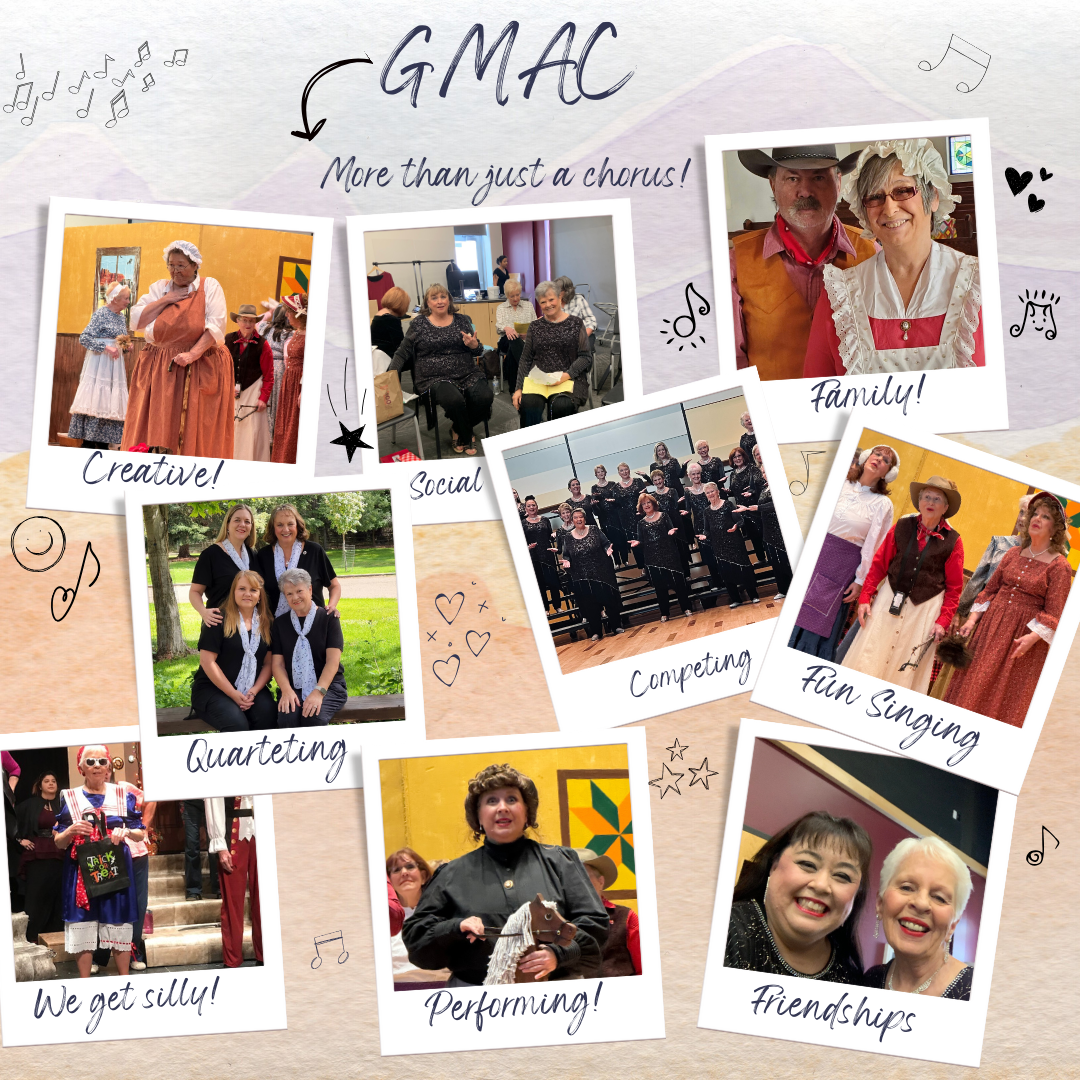 Join the Chorus, Join the Fun!
We aren't just a chorus. When you join, you will meet new friends while learning more about your own voice as it contributes to the chorus sound.
Don't have any materials? That's fine! We provide media and sheet music to assist you in learning the current music repertoire.
Becoming part of this 30,000 member international organization is exciting and filled with opportunities only Sweet Adelines share. So why not join!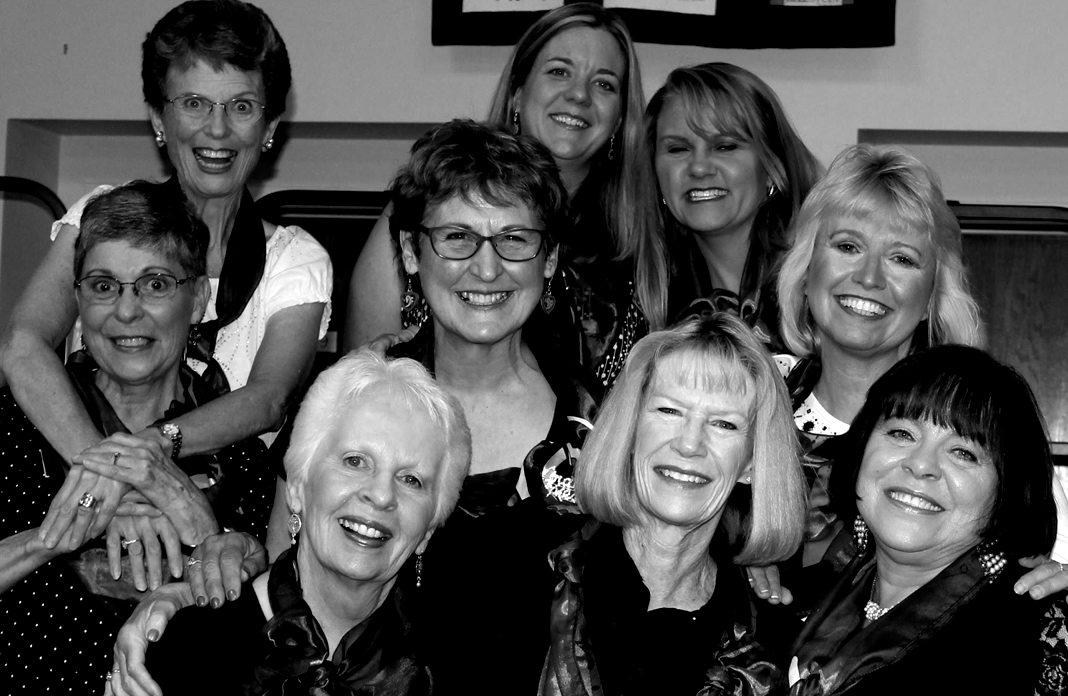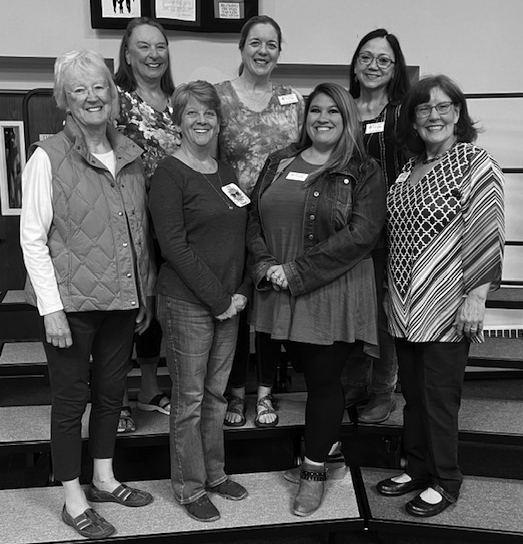 New & Returning Members in 2022
!
Grand Mesa A Cappella Sweet Adelines Chorus is delighted to welcome new and returning members.  We are so glad to have you be part of our chorus! For information about the chorus contact Sheron, phone 970-245-1837.
L-R first row: Nella Barker (new); Vicky Lampe (new); Jennifer Strasser (returning); Gail Duckett (new)
L-R second row: Tammy Schler (returning); Jennifer Peterson (returning); Diane Miller (new)
Photo taken by Linda Barker and submitted by Bette Lowenstein
WHO TO CONTACT

Sheron Mitchell
(970) 245-1837
smmitch58@gmail.com 
REHERSALS 
Monday at 6:30 pm
527 Village Way, Grand Junction, CO 81507 
The main purpose of Grand Mesa A Cappella is to sing for our community. We sing at annual shows, a number of community events and at annual competitions.
In addition to sharing music with others, another great passion of ours is learning more about the art of a cappella singing. Vocal instruction is a regular part of chorus experience. A couple times a year, we will get coaching from a visiting master in the art of barbershop, where we learn many fabulous tricks of the trade.
In the spring of each year, we participate in the Region 8 chorus competition. Competitions are a special time for quartets and choruses from our region to come together to sing for each other and get some constructive feedback from a panel of judges. The winners of the regional competitions in both quartet and chorus categories get to travel to the International Competition which is held in the fall in a selected city each year.
Most choruses have a number of members who form their own vocal quartets in addition to singing with the chorus. Quartets perform with the chorus, in the community, can compete in quartet competitions and have a lot of fun!
Grand Mesa A Cappella is a chapter of Sweet Adelines International. It is a non-profit organization of approximately 30,000 members in choruses and quartets worldwide. The Headquarters is in Tulsa, Oklahoma.
WHEN
Monday at 6:30 pm
WHERE
527 Village Way, Grand Junction, CO 81507
VISITORS ARE ALWAYS WELCOME! 
Get In Touch With Us!
Don't be shy. We want to hear from you!
PHONE
(970) 256 – 9763
EMAIL