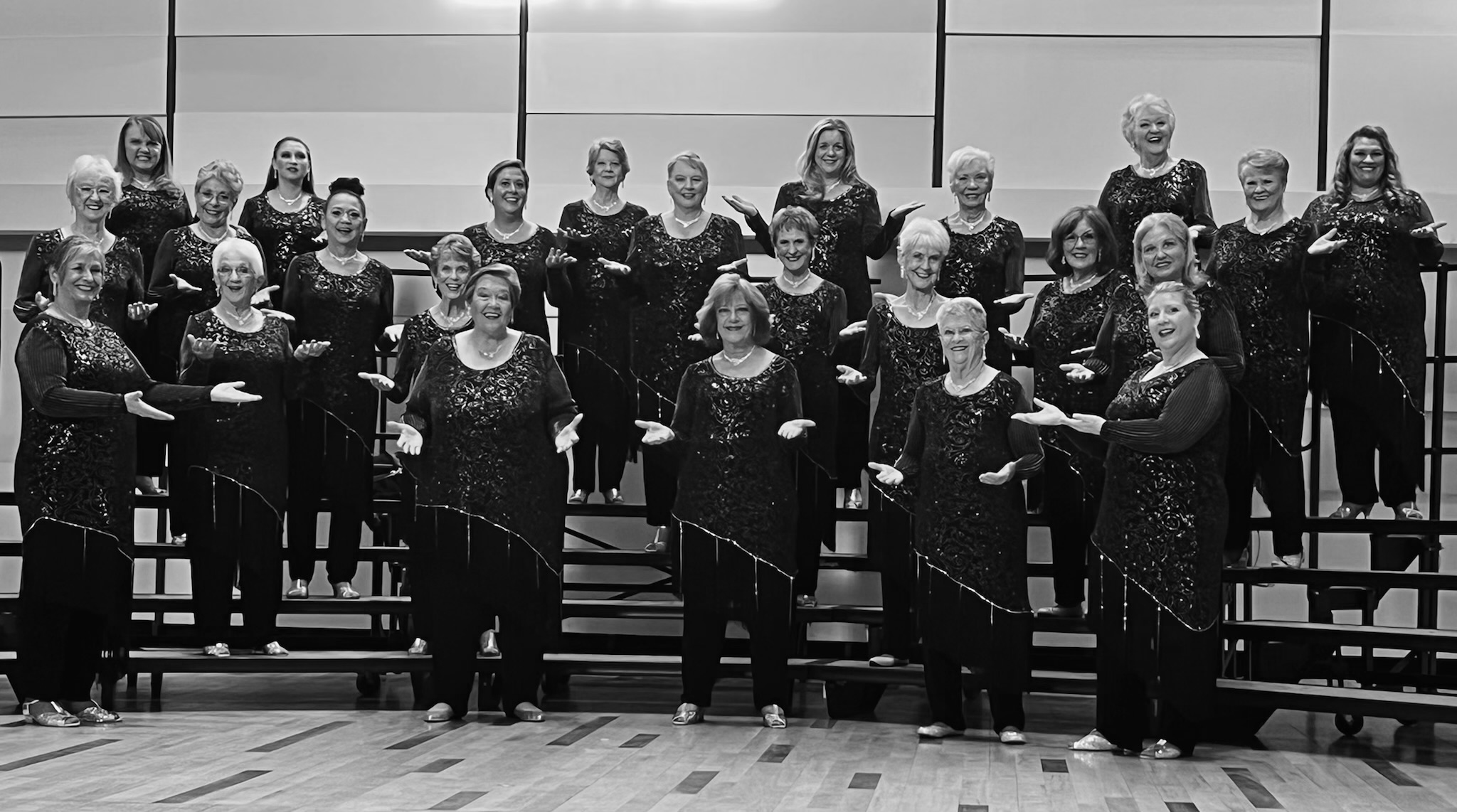 About Our A Cappella Family
Grand Mesa A Cappella is a membership organization of female singers who meet regularly to practice, perform, socialize and have fun. We all strive for musical excellence through singing together in 4-part a cappella harmony in the Barbershop music style.
We Currently have 30 singers of all ages, all walks of life and all parts of the Grand Junction area. 
Competitions, education, performances, fun and so much more! Want to be a part of our family? Women who like to sing and perform are invited to come and join.
We love performing for just about every occasion and we provide quality entertainment for many events. Think we would be a good match?
No matter the size, every contribution helps!
We love to perform and share the gift of music in the Grand Valley and surrounding communities. We fund raise regularly – including selling show and concert tickets. But sponsorship funds and donations go a long way to helping us with our expenses. And the additional income helps us reach out to new young talent in our community!
WHEN
Monday at 6:30 pm
WHERE
527 Village Way, Grand Junction, CO 81507
VISITORS ARE ALWAYS WELCOME! 
Get In Touch With Us!
Don't be shy. We want to hear from you!
PHONE
(970) 256 – 9763
EMAIL